Portfolio
Recent Projects: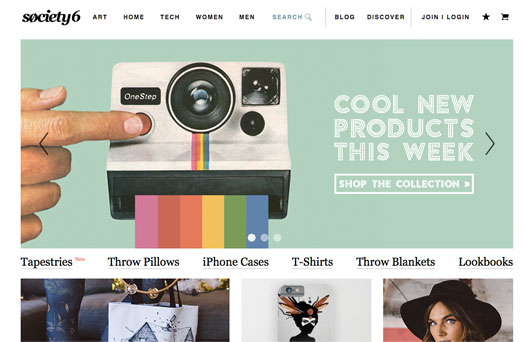 Company / Website:
Demand Media / Society6.com
Role:
Software Engineer
The Brief:
When I worked for Demand Media I was a front-end developer on several of the company's internet properties including eHow.com, Creativebug.com, and the ecommerce website Society6.com.
The Solution:
For Society6.com my project work included: 1) mobile optimization of desktop pages 2) builidng an artwork uploader JavaScript application using React.js + Redux 3) website bug fixes 4) integrating new UI changes within a PHP MVC framework.
Past Work Projects:
For the following projects, I worked as a lead front-end developer. Often I worked on a team with a back-end developer and a lead designer to produce beautiful, creative and engaging websites.
Personal Web Projects:
The following are my personal websites that I designed and created from scratch.
Creative Projects:
The following work is not something I do for a living (anymore) but I included it as a glimpse into my creative past. Projects include Flash animations I did while at Sony Pictures Television, video editing and motion graphics projects. You can click them to view the project.